Love creates permanent marks deep in your heart
Hold on to the love of your life with a DNA2Diamond created from their signature carbon.

Those whom we have cherished live on forever, for love wraps itself around the heart.
When you have loved someone deeply they are never really lost to you. Precious memories of that dear one live on in your heart forever. A DNA2Diamond is a beautiful way to capture the essence of that love, for the entire world to see, forever.
In Victorian times, it was common to carry a lock of a loved one's hair in a pendant, brooch or locket as a sign of affection and devotion. Such jewelry also served as a symbol that love outlasts death which helped ease the pain of losing a loved one. Today, DNA2Diamond carries on these time-honored traditions by transforming a lock of your loved one's hair or cremated remains into a one-of-a-kind, customized personal diamond you can cherish forever.
 

When I look at my beautiful diamond I:

…remember the sparkle in his eyes as he laughed.
…hear the sound of his voice as he told me about his day.
…feel his arms around me letting me know it will all be ok.

M. McHale
Hold onto your memories and capture their essence in the most personal diamond in the world

It's not the length of life, but depth of life.
– Ralph Waldo Emerson
Why Choose a DNA2 Diamond?
If you long to celebrate a life, tell a memorable store or capture the longevity of love, a DNA 2 Diamond is right for you.
Unlike any other diamond in the world, a DNA2Diamond truly embodies your passions, memories, hopes and dreams. It is more beautiful, more meaningful and more precious because it is created from your loved one's signature.
As unique as you…

Rare and truly splendid, DNA2Diamons are the most personal diamonds in the world — individually unique as the lives they mirror. Breathtaking. Irreplaceable. Priceless.
As the most rare and precious gem you could ever own, your dazzling diamond makes a unique statement. And, you can personalize it even further by choosing the color, size, cut and personal engraving that reflects your own individual style.
| | |
| --- | --- |
|  Colors: | Brilliant Yellow-Green, Stunning Red, Dazzling Blue, and Warm Cognac |
|  Sizes: | Various sizes ranging from 0.25 carats to 2.0+ carats |
|  Cuts: | Radiant, Princess or Brilliant. |
 Love Lives On.
Your treasured diamond will shine on forever like the memories you hold in your heart.
Delivery
A diamond take several million years to develop naturally. Your diamond can be created in 70 days or less. It will then be carefully and securely delivered to your door, fully insured.
Guarantee
Your DNA2Diamond includes a lifetime guarantee against any defects or change in color originating from or caused by the diamond creation process. (Please see terms and conditions for details)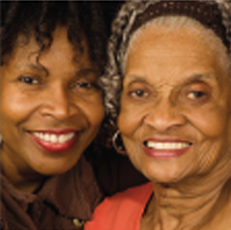 DNA2Diamonds proprietary process creates personalized, high-quality diamonds that are chemically, physically and optically identical to an earth-mined diamond. These diamonds are certified.
Life is not measured in the number of breaths we take, but the number of moments that take our breath away.