Let us help you get in front of the best prospects so you can close the sale.
Other companies give you tools to market your products while others do it for you.  We give you both options.  Use our tools to market direct to your clients and let us generate leads for you.
Let us define and reach the best market for your Advance Planning products and services
Let us give you the right collateral materials to place in the hands of the right people
Let our expert marketing team generate appointments for you, leaving you free what you do best, focus on sales.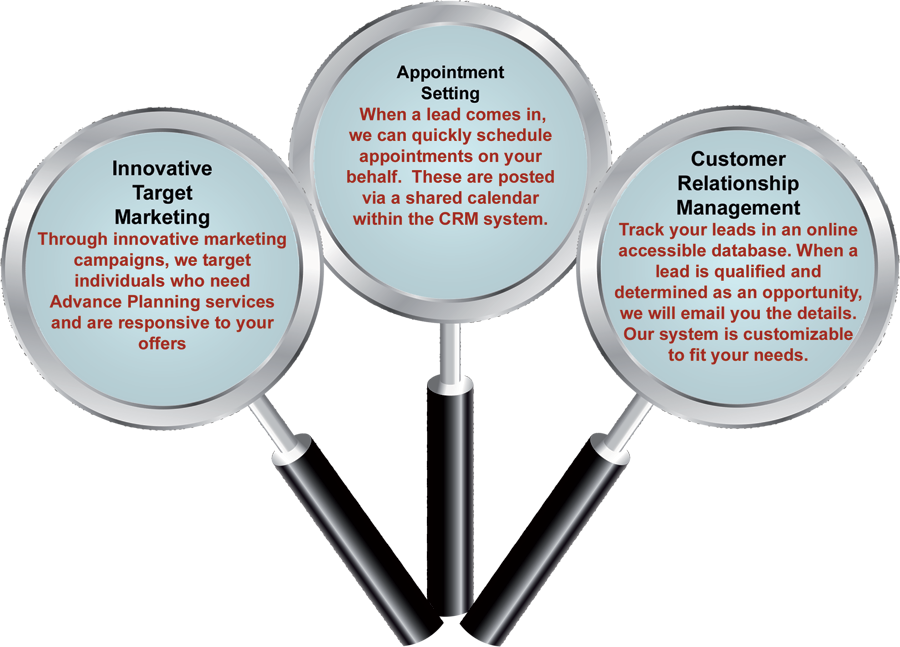 Legend brings over 23 years of experience in the Cemetery/Funeral Profession. We understand what is required to help the families you serve. We understand Advance Planning Services and products.
We also understand how to reach those most likely to purchase. Let us set your appointments so you have more time to close the sales.
Legend has experience in marketing your products and services effectively. We want you to feel like you have a staff of marketing professionals working directly for you. The increased leads we generate speaks to our ability to balance sensitivity and interest in the unique products you offer.  We know which promotions work, for which products, and how to present them to your families.
Clients who let Legend handle their marketing see a dramatic lift in sales.  They remain in control with opt-out options available for every client.