Do the families you server have friends or family members unable to attend your memorial service?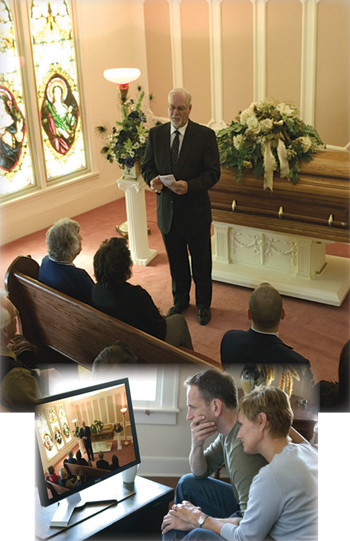 Sadly, most families experience this unfortunate reality. Many mourners are unable to attend funerals due to illness, travel expenses or simply living too far from the funeral services. Friends and family members not afforded this memory are limited to participation via the telephone, cards of sympathy and flowers.
Today's technology has changed the way distant friends and families can participate in memorial services. Family Link, the live and on-demand funeral webcasting service from Memorial Streams, offers friends and family members access to your special memorial service regardless of location of circumstances. Our unique service provides a secure and private connection to your memorials via the Internet. Streamed directly from your location using the easy-to-use Memorial Streams video production equipment and distribution network, you not only provide families with the ability to reach out, but also add an additional revenue source for your funeral business.
We are dedicated to providing secured access to your memorial services to those friends and family members incapable of attending. The reasons are many and varied and include those who are:
Elderly or ill and unable to travel.
Unable to attend due to business conflicts.
Serving in the military overseas.
Living long distances from the service and simply can't afford the expense of travel.
Confined to nursing homes or other institutions.
And, because the service is securely saved for up to 30 days, the service can be viewed by friends and family when time permits.
The Family Link service truly brings friends and family together during trying times and removes the constraints of distance. The Family Link service is performed in a dignified fashion with no protruding cameras or cables disrupting the funeral service.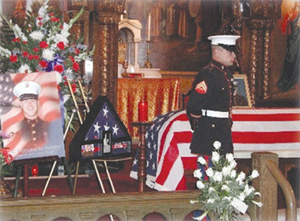 All cameras are discretely positioned preserving the dignity and privacy needed during this difficult period. Most people aren't even aware that the event is being recorded.
All access to the live and recorded service is totally under the control of the family. Once you have provided the family with the information necessary to access the viewing site, they are free to distribute the information to whomever they like, either though emails or conversation.
For those unable to view the live service, a recorded session will be available for 30 days using the same security codes. A recorded DVD option may also be available, further increasing revenues.
Keep families linked. Ask LegendCFS about Family Link.